We are a FTSE 250 property investment and development company, owning a £2.4 billion portfolio of London real estate.
What makes us different
We aim to deliver value by unlocking the often hidden potential in central London commercial real estate, a market we know inside out. We reposition properties, let off low rents and rich with opportunities for improvement, into more valuable spaces that are attractive to a diverse range of occupiers.
We operate in highly cyclical markets. Our strategy is to capture the opportunities that this cyclicality creates through our active business model, flexing our activities in tune with changing market conditions, increasing and reducing operational risk as appropriate, whilst always maintaining low financial leverage.
Our culture lies at the heart of our ability to achieve our strategic goals. It is entrepreneurial and pragmatic with an emphasis on cross-disciplinary teamwork. We also believe that building strong and enduring relationships with our occupiers, service partners, joint venture partners and other stakeholders is critical to our success.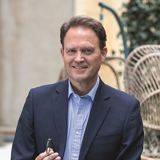 Our history
We became a publicly quoted company in 1959, with the acquisition of the entire property holdings of Basil and Howard Samuel (cousins of Lord Samuel of Land Securities), consisting of 41 properties valued at £5.5 million.
In the early 2000s, following the appointment of Toby Courtauld as Chief Executive, our business refocused entirely on central London and the Group converted into a Real Estate Investment Trust in 2006.