At GPE, we believe that high quality, multi-functional spaces allied to customer-centric service provision are ever more crucial to providing our customers with the environment that enables their businesses to grow organically within our portfolio, particularly in these challenging times. Hence, we are proud to be considered as one of the most flexible, innovative and service oriented companies within our sector. The motto of the team has evolved over the past couple of years and reflects a truly customer-centric approach. This shift is best encompassed by the phrase
"The answer is yes, now what is the question?"
To ensure we are focused on supporting their needs, we believe that working in partnership with a selected group of service partners provides value for money services for our customers. To ensure we achieve this, we engage exclusively with selected portfolio-wide contractors who hold an appropriate SSiP accreditation, agree clear Service Level Agreements and Key Performance Indicators as part of the contract procurement process and ensure economies of scale are achieved where appropriate.
As we manage all aspects of our property portfolio in-house, we work closely with our service partners to ensure that they understand our customers' needs. We also enter into three year contracts to help foster a collaborative environment where our service partners invest in the building through their staff by building strong relationships with our customers and our on-site staff.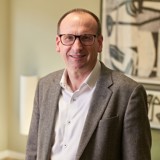 One team, a service orientated approach with one goal
Holding quarterly meetings to review performance, feedback is sought from our Occupier Services Managers and together we are able to consider evolving best practice. Through this collaborative approach we provide an ever-improving service to our customers.
Within our managed portfolio, we look after more than 350 customers across 47 buildings. Our customers are hugely diverse, from Fortune Global 500 companies to sole traders, working across a variety of business sectors. Consequently, at the onset of the pandemic we moved swiftly to producing a practical and usable guide to what we have implemented at our buildings to ensure they remain safe and available for use. Furthermore, after implementing the necessary measures to ensure that our customer's wellbeing was central to our efforts, we openly shared the playbook with our peers in the industry to help them in their efforts to ensure they are also providing safe and efficient workplaces to their customers.
Steven Mew, Customer Experience & Flex Director
We achieve more together
We consider that a close working relationship with our customers is vital to our mutual success. As a result, we take full responsibility for maintaining the positive relationships we have with our customers and manage all aspects of our property portfolio. As part of this process, our Portfolio Managers formally meet every customers twice yearly and a member of our Executive Committee meets with our top 20 customers annually. The ongoing conversations we have with our customers enables us to understand what they want to achieve from their space and shapes how we deliver it.
We are committed to excellence
When our customers need us, we make sure we are there for them. That's why we run a dedicated helpdesk and hold regular Customer meetings to receive feedback and solve any issues.
We have a dedicated GPE Occupier Services Manager allocated to each Customer, ensuring a human face is available at all times.
In addition, we produce bespoke guides for each building, which provide information on such issues as:
M&E services
Access and Security
Fire, Emergency and Health & Safety procedures
Customer' Responsibilities
Insurance
Guidance, policies and procedures regarding building works
Environmental Management
We also offer a dedicated web portal to help customers with the day-to-day running of their premises. The portal enables us to communicate effectively with our Customers about the building's services, the regular customer meetings, service charges, any planned maintenance work and primary GPE contacts for the building.
sesame®, our smart workplace app
In a highly competitive marketplace where customer experience is a key differentiator, our Occupier & Property Services team has radically improved our customer engagement through partnering with Smart Spaces by connecting our entire portfolio through an award winning app, named sesame®, which dependent on the building, provides our customers with the ability to access the building using their smart-phone rather than plastic cards, to control their own lighting and air conditioning systems and a dedicated lifestyle manager available to them on a 24/7 basis providing a suite of exclusive offers ranging from restaurant bookings to an art advisory consultant. Creating community engagement and providing high levels of customer service is essential in today's climate as we seek to maximise customer satisfaction.
Implementation of the app has enabled us to engage directly with our customers to provide concierge services across the portfolio, real-time train and tube departure boards, to promote health and wellness initiatives through a number of on-site activities, to advocate sustainability and to provide access to over 245 e-magazines and newspapers, publications, including e-books, games & podcasts, to facilitate B2B opportunities within the diverse business sectors and to create a community of approximately 20,000 users.
To demonstrate the diverse scope of available services and offers available to our present and future customers as well as the the agent representative community more effectively, we created a short film to show the service and functionality we can provide to our customers as part of the GPE family.