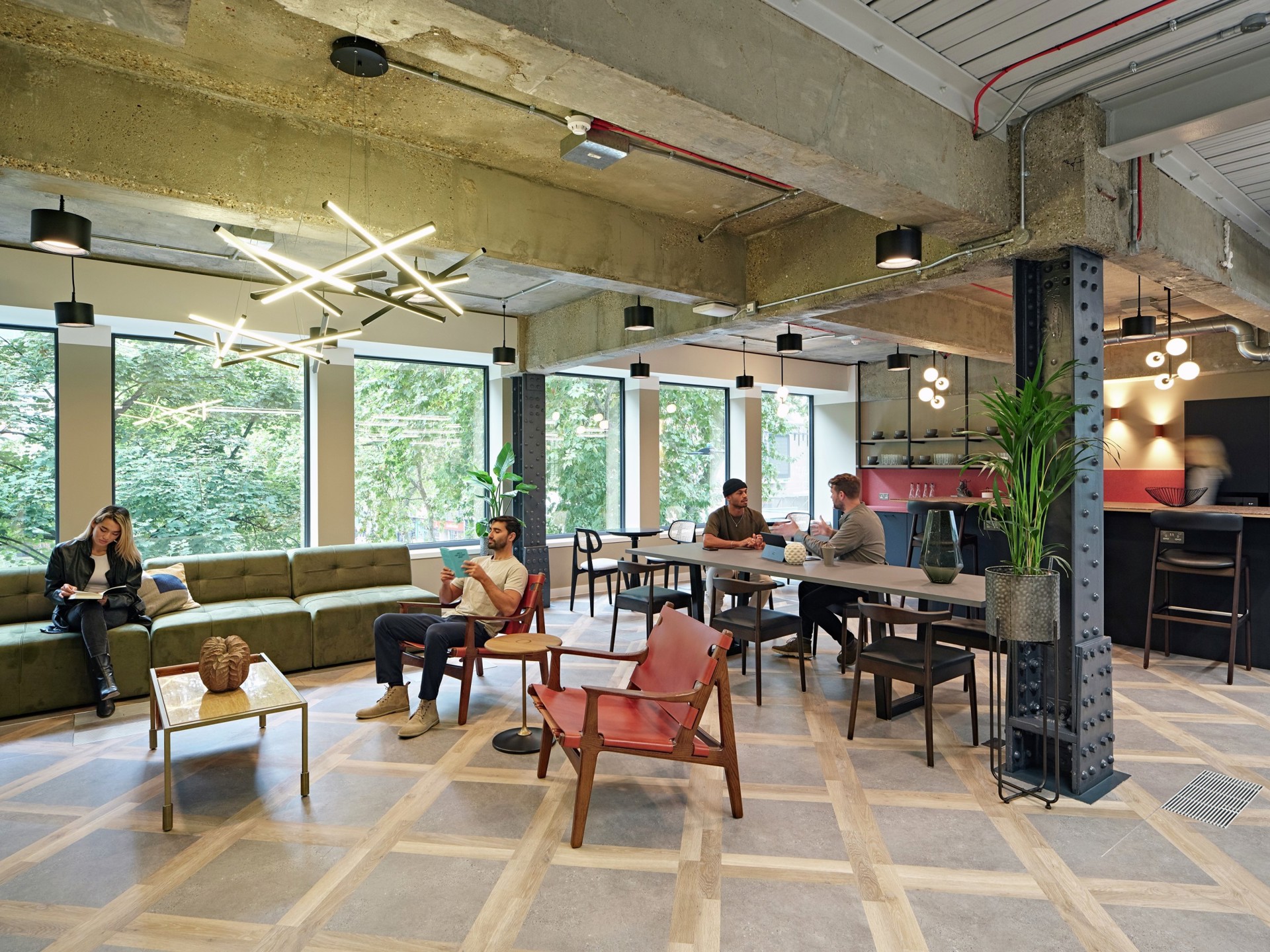 The Hickman
The Hickman, Whitechapel, E1 1EW
Ready to Fit, Fully Managed
Fully let
The Hickman is a multi-award-winning office space in Whitechapel. The world's first SmartScore Platinum rated building, The Hickman is tech ready, smart and sustainable, and complete with an on-site café, spacious courtyard and great park views. Offering a choice of spaces that are Ready to Fit by you and your team or Fitted and designed by our in-house experts. You can also choose to have your space Fully Managed by us, making life easier and hassle free. Positioned in a neighbourhood that has it all, with an endless choice of food and drink venues and top transport connections, including the new Elizabeth line, The Hickman is the perfect choice for everyone from start-ups to big businesses.
About The Hickman
Location

Size

72,280 sq ft

Architect

DSDHA Architects

Floors

9
Facilities

On-site cafè with Wi-Fi enabled break-out collaboration space
sesame, our workplace app for connectivity and access
Communal courtyard to escape the bustle of the office
WiredScore 'Platinum' & BREEAM 'Excellent'
24 hour access and security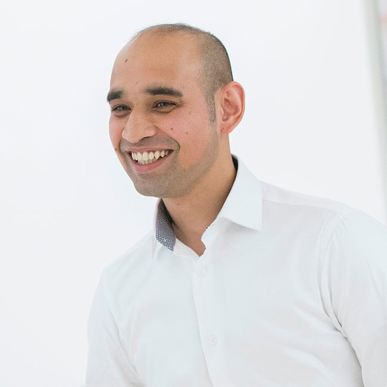 Zien Omer
Customer Experience Senior Manager
Providing the best service to our customers, no matter what the request, and always with a smile.
Fully Managed

The best workspaces in London, fully managed for you.

Fully managed and fully yours

Furnished office space that's exclusively yours with a truly hassle-free experience.

All-in-one bill, no hidden extras

Fixed monthly bill from us with no upfront costs for getting your space ready

Relax - you're in safe hands

Curating the perfect experience for you to enjoy market-leading workspaces

Plug-in and go - your tech's sorted

Ultra-fast Wi-Fi, ready to go meeting rooms, IT help on-hand, and access to our workplace app

Working towards a better world

Prioritising sustainability and working towards net zero carbon business by 2030

Exceptional service as standard

Delivering you a great experience with our customer promise achieving Net Promoter Score of +61.5
Ready to Fit

Step into a brand-new space that's ready for you to design, build and manage, just how you want it.

Designed by you

Complete flexibility to design and build the space that's just right for you.

Easily connected

Highest transport accessibility rating (PTAL 6b): serviced by 7 Underground lines and National Rail.

Tech savvy

The world's first SmartScore Platinum rated building, with a raft of features for a smart workplace..

Courtyard and terraces

Great outdoor spaces with a 5,100 sq ft communal courtyard.

Onsite café

4,400 sq ft reception with integrated café - 'Makers'.

Owned and managed by us

We own and manage our buildings, meaning you deal directly with us, there's no middleman.
This is Whitechapel
The Hickman is at the centre of this cutting-edge destination. A furnace of creativity and culture. In this sustainable East London office space, you'll find start-ups with fresh ideas and establishments with old hands. Whether you're looking for a raw edge, hot spot or polished atmosphere, there's something for all tastes, with an endless choice of food and drink venues.
The Hickman has the highest public transport rating in London. With the Elizabeth Line and the Cycle Superhighway quite literally on your doorstep, travelling to a business lunch in the West End or home on a sunny Wednesday evening is something you can do on auto-pilot. Forget the 'rush', forget the 'hour', this creative workspace in Whitechapel has everything you need for a stress free commute. 
Transport links
By air:
London Heathrow Airport - 44 minutes by train
London City Airport - 30 minutes by train
London Gatwick Airport - 55 minutes by train

By National Rail:
Liverpool Street (Elizabeth Line) - 9 minutes walk
Whitechapel - 6 minutes walk

Underground/bus:
Major tube stations - Aldgate East, Aldgate, Whitechapel, Liverpool Street
Major bus routes - 25, 205, 254 N25, N205, N253

sesame®, our smart workplace app
Get everything you need to make more of every day with sesame.

 

Throughout our fully managed office spaces, our workplace app can provide a host of benefits from contactless entry and lift control, to the environmental controls and air quality monitoring. A Lifestyle service concierge helps you discover the local area with the latest offers, events, and new openings, and a community platform connects you with others in the building.
What our customers say about The Hickman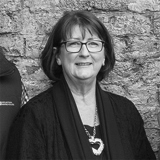 Awards winning Whitechapel offices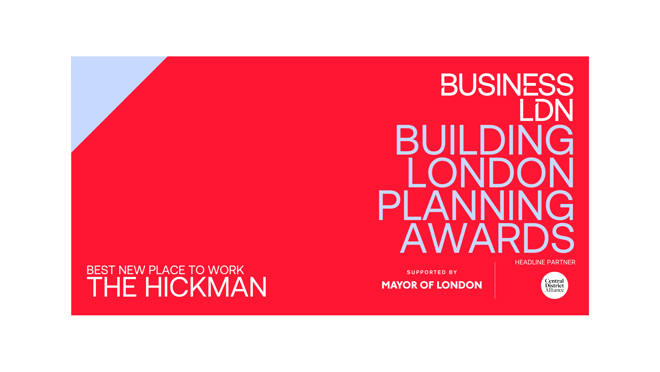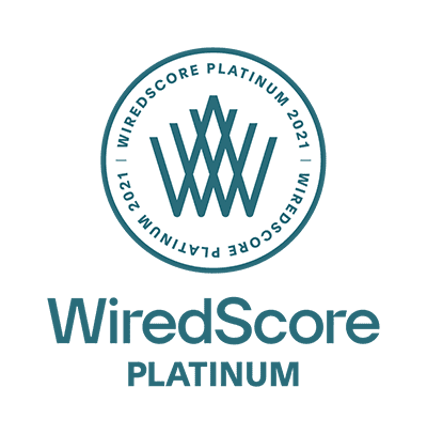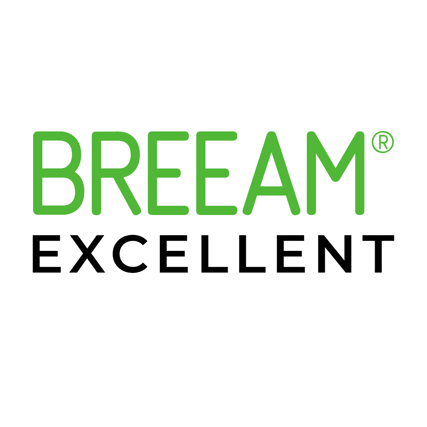 The Smartest Building in London

The Hickman is GPE's smartest building yet. Sensors are incorporated through the workplace and data feeds back to our bespoke smartphone app, sesame. The app provides continuous, anonymous feedback on occupancy levels, temperature, light levels, air quality, noise and energy use. This data will allow us to work with customers to adapt and optimise the building as their business needs evolve. WiredScore 'Platinum' accreditation gestures to the fast and secure internet available.

The Hickman is also able to adapt according to use, meaning we are able to optimise the conditions for occupation reducing energy consumption and associated carbon emissions, whilst improving comfort levels for customers.

Sustainable from the outset

Sustainability, wellbeing and technology are core principals of The Hickman's design. The refurbished fabric of the existing building has reduced total embodied carbon and our sustainable design has been acknowledged by BREEAM 'Excellent' and EPC 'A'. We avoided introducing too many new materials, preferring to use the inherent properties of the existing and new structural elements, which complement the building's existing industrial aesthetic and heritage.

Supporting wellbeing

A short walk from Aldgate East station, The Hickman benefits from a wide range of amenity but also offers a café within the entrance lobby offering high quality, locally sourced food and drinks. In addition to the park, many of the office floors have an external terrace. A 5,100 sq ft courtyard is also available to all customers. Extensive planting in the courtyard has enhanced biodiversity and air quality, which is supplemented by the use of green roofs. We have provided 79 internal and 25 external cycle spaces, giving the opportunity for exercise during the working day and to commute by bicycle via the 'cycle superhighway', which passes the front door of the building.