Great Portland Estates ("GPE") today announces that it has appointed Martin Scicluna as its new non-executive Chairman, succeeding Richard Peskin, who will be retiring from the Board after forty years as a Director of the Company.
Mr Scicluna will join the Board from 1 October 2008 and become Chairman on 16 March 2009 when Mr Peskin steps down as Chairman before retiring from the Board on 31 March 2009.

Mr Scicluna, 57, joins GPE from Deloitte & Touche LLP. He started his career at Deloitte in 1973 and was head of its London Audit Division and a member of the firm's Executive Committee prior to serving as Chairman of its UK business from 1995 to 2007. He has extensive experience serving boards and audit committees of FTSE 100 and 250 companies as Lead Partner. He is a non-executive director of Lloyds TSB Group plc.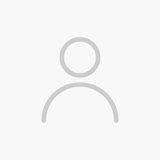 The Company confirms that there are no other matters requiring disclosure in relation to listing rule 9.6.13.