The Directors of Great Portland Estates plc announce the results for the Group for the six months ended 30 September 2013.
Highlights1 for the six months:
Continued growth in both capital and rental values, outperforming London market
Portfolio valuation up 6.7%2 since 31 March 2013 (developments: 15.8%2) and 3.3%2 in Q2
12 month Total Property Return of 14.3% outperforming IPD's Central London index of 14.1%, driven by capital return of 11.0% vs 9.7% for IPD Central London (West End offices of 11.0% vs 10.0% for IPD)
Rental value growth of 3.6%2 (2.8% West End offices, 5.8% West End retail) vs 3.0% for IPD Central London
Strong financial performance
Adjusted3 diluted NAV per share up 9.2% to 487 pence
Net assets of £1,668.3 million (31 March 2013: £1,537.7 million)
Adjusted3 profit before tax of £18.1 million, up 103.4% on 2012. Adjusted3 diluted EPS of 5.3 pence, up 82.8%
After revaluation surplus, reported profit before tax of £146.9 million (2012: £76.7 million)
Interim dividend per share of 3.4 pence, up 3.0%
Development programme delivering significant surpluses
95 Wigmore Street, W1 completed (112,300 sq ft), profit on cost of 61.4%, office space 100% let
City Tower, EC2 completed (138,300 sq ft), profit on cost of 31.5% so far, good levels of occupier interest, top floor let at £60 per sq ft
3 committed schemes (439,400 sq ft), 67% pre-let, expected profit on cost of 36.7%, completions from February 2014
Resolution to grant planning consents obtained over 502,100 sq ft since 31 March 2013, including 414,000 sq ft mixed use scheme at Rathbone Place, W1 in October
Major development opportunity from 22 uncommitted schemes, covering 1.9 million sq ft, including five schemes (659,200 sq ft) with potential starts in next 24 months. Total development programme of 2.3 million sq ft covering 51% of the existing portfolio
Disciplined capital recycling and attractive West End acquisition
Disposals of £166.0 million (our share: £113.5 million) at an average 4.0% premium to book value
Sale of 50% interest in the Hanover Square Estate for £101.0 million through formation of a new joint venture with the Hong Kong Monetary Authority in early November
Oxford House, 76 Oxford Street, W1 purchased in July for £90.0 million (c.6% yield post refurbishment) 
Significant letting activity ahead of ERVs
38 new lettings signed generating £18.1 million per annum (our share: £15.0 million), including pre-lets of £10.9 million (our share: £9.6 million); market lettings 3.2% ahead of March 2013 rental values
Since 30 September 2013, new lettings of £2.6 million (including pre-lets of £1.2 million) and a further £2.4 million of space currently under offer, in total 5.8% ahead of March 2013 rental values
Reversionary potential of 18.1%, off average office rents of £41.80 per sq ft. Vacancy rate of 4.4% up from 2.3% in March following refurbishment completions to capture ERV growth. Pro forma vacancy rate of 4.0%
Robust financial position with record low cost of debt and enhanced liquidity
£150 million convertible bond issued with fixed coupon of 1.0% and conversion price of £7.15
Gearing conservative at 46.9%, pro forma3 loan-to-property-value of 28.7%
Weighted average interest rate at record low of 3.2%, pro forma3 financial firepower of £503 million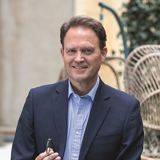 "...
With a strengthening macro-economic backdrop and supportive property market conditions in the Capital, we expect to see further growth during the second half. London's businesses are, once more, investing for growth and our limited available space to let is attracting significant interest, enabling us to lease at rates ahead of ERV's. Meanwhile, central London's appeal as an investment destination of choice continues unabated.

Within this positive context, we maintain our confident outlook; our portfolio, 100% in Central London, is full of opportunity; and our conservative gearing and low cost financing will enable us to deliver on our existing growth plans and exploit new opportunities as we find them."
1 All values include share of joint ventures unless otherwise stated
2 On a like-for-like basis
3 See Our financial results