The Directors of Great Portland Estates plc announce the results for the Group for the six months ended 30 September 2014. Highlights1 for the six months:
Continued strong growth in both capital and rental values
Portfolio valuation up 8.9%2 since 31 March 2014 (developments: 13.0%2) and 5.0%2 in Q2
12 month capital return of 21.9% outperforming IPD Central London Index of 20.7%, with total property return of 25.0% v 25.1% for IPD Central London; five year capital return of 109.3%, 21.5% ahead of IPD Central London
Rental value growth of 3.6%2 (3.6% offices, 3.4% retail)
Rent roll growth of 7.8% over six months
Excellent financial results
EPRA3 NAV per share of 636 pence, up 11.8% in period and 7.3% in Q2
Net assets of £2,160.8 million (31 March 2014: £1,931.9 million)
EPRA3 profit before tax of £21.0 million, up 16.0% on 2013. EPRA3EPS of 5.9 pence, up 11.3%
After revaluation surplus, reported profit before tax of £246.5 million (2013: £146.9 million)
Interim dividend per share of 3.5 pence, up 2.9%
Development programme delivering significant surpluses with more to come
Two schemes completed (297,000 sq ft) including Walmar House, W1 in October, profit on cost of 55%
Three committed schemes (521,500 sq ft) including Rathbone Square, W1, capex to come of £262.8 million, expected profit on cost of 16.4%, all in the West End
Good progress across further eight near-term schemes (613,400 sq ft), 75% in West End
Total development programme of 2.2 million sq ft, covering 54% of existing portfolio, 71% in West End, 46% with planning permission 
Strong leasing activity ahead of ERV
41 new lettings (189,200 sq ft) securing annual income of £9.7 million (our share: £6.6 million), including development lettings of £4.8 million (our share: £2.4 million)
Market lettings were 3.1% ahead of valuers' March 2014 ERV
Vacancy rate lower at 2.3%, average office rent only £44.15 sq ft, reversionary potential of 21.0%
Since 30 September 2014, new lettings of £1.2 million (our share: £0.9 million) and a further £6.0 million (our share: £5.4 million) currently under offer, 5.6% ahead of March 2014 ERV
Disciplined and profitable capital recycling with selective bolt-on acquisitions
To date, 129 private residential units pre-sold at Rathbone Square, W1 for £220.2 million (78.1% of the total by value); one further unit under offer
Since 30 September 2014, two further disposals:

Sale pre-completion of 142,500 sq ft pre-let development at 12/14 New Fetter Lane, EC4 for £165.8 million (including £92.8 million for the site), 4.5% yield, unlevered IRR of 55.1%
Sale of remaining 12.5% interest in the 100 Bishopsgate Partnership for £15.8 million

Two acquisitions totalling £33.6 million (our share: £20.6 million), both adjoining existing GPE properties
Financial position as strong as ever
Gearing of 30.0%, pro forma4 loan to property value of 22.0%, weighted average interest rate only 3.6%
New £450 million revolving credit facility, pro forma4 cash and undrawn facilities of £508 million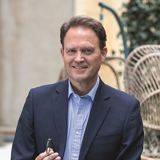 "...
London continues to consolidate its position as one of the world's most successful city economies: jobs are being created at the fastest rate in a generation across a range of industries; the Capital's businesses are investing for growth; and its appeal as an investment destination of choice continues unabated.
Within this positive context, we look forward to a productive second half: we can expect strong leasing interest in both our committed development properties and our limited quantity of vacant space, in both cases at rates ahead of ERV's; we will crystallise further surpluses through our disciplined approach to capital recycling; and our plentiful, low-cost financing will enable us to deliver on our significant growth plans."
1 All values include share of joint ventures unless otherwise stated
2 On a like-for-like basis
3 In accordance with EPRA guidance
4 See Our financial results