In today's Interim Management Statement, the Directors of Great Portland Estates plc ("GPE" or "Group") announce an update on trading, as well as the quarterly valuation of the Group's properties as at 31 December 2013. Details of the Group's recent valuation and rental value trends are set out in the Appendices. Key points from the quarter:
Strong growth in capital values driving NAV per share uplift
Portfolio valuation1 up 5.8%, 9.1% and 16.0% over 3, 6 and 12 months respectively
Capital return2 of 6.3% over 3 months
Continued strong valuation performance from our development properties up 8.2%, 10.5% and 25.3% over 3, 6 and 12 months respectively
Rental value growth1 of 1.3% (1.4% West End offices, 1.5% West End retail) over 3 months
EPRA NAV3 per share of 527 pence at 31 December 2013 up 8.2%, 13.6% and 22.6% over 3, 6 and 12 months respectively
Continued letting activity ahead of ERVs
29 new lettings signed generating £5.3 million per annum (our share: £3.4 million); market lettings 6.6% ahead of March 2013 rental values (£23.7 million over 12 months, 6.2% ahead of December 2012 rental values)
A further £0.9 million of space currently under offer, in total 16.5% ahead of March 2013 rental values
Vacancy rate lower at 4.0% (30 September 2013: 4.4%), low average office rent passing of £41.80 per sq ft, reversionary potential of 18.8%
Development programme delivering material surpluses
Three committed schemes (439,400 sq ft), 66% pre-let, expected profit on cost increased to 43.3% (from 36.7%), completions from March
Good progress across four near-term schemes (600,700 sq ft), including resolution to grant planning for 414,000 sq ft mixed use scheme at Rathbone Place, W1. Potential starts in next 12 months
Major development opportunity from further 17 uncommitted schemes (1.3 million sq ft). Total development programme of 2.3 million sq ft covering 50% of the existing portfolio
Disciplined capital recycling
Disposals of £256.5 million (our share: £155.5 million) at an average 10.3% premium to September 2013 book value
Sale of 50% interest in the Hanover Square Estate for £101.0 million through formation of a new joint venture with the Hong Kong Monetary Authority
Sale of leasehold interest in 20 St James's Street, SW1 for £54.5 million
Excellent financial position
Gearing conservative at 34.8%, pro forma4 loan-to-property-value of 26.3%
Pro forma4 financial firepower of £534.7 million, weighted average interest rate only 3.5%
¹ On a like for like basis, including Joint Ventures, see Appendix 1
² Including acquisitions and profits from sales in the quarter
3 In accordance with EPRA guidance
4 See Estimated NAV per share and financing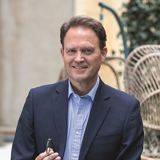 "...

Having acquired more than 50% of the Group's assets since 2009 during a period of opportune pricing, we are now focussed on executing our development and asset management strategies across our 3.5 million sq ft portfolio to drive returns.
Whilst we expect yields to move up in the medium term, for now the broad investor appetite for London real estate, strengthening occupational demand and a shortage of both existing and new space to let will keep yields low and force rents higher. With a portfolio full of opportunity, 100% in central London and the financial strength to execute our plans, we can look forward with confidence."
We will be holding an update event for investors and analysts on Friday 7 February 2014 in London. Please contact RLM Finsbury (rosie.godwin@rlmfinsbury.com) for further details if you would like to attend. In addition, our recently launched IR app for the iPad is available to download from the Apple iTunes App Store.