Great Portland Estates plc (GPE) today announces that Nick Hampton has been appointed as a Non-Executive Director and Chairman of the Audit Committee with effect from 17 October 2016.
Mr Hampton, Chief Financial Officer of Tate & Lyle PLC since 2014, was previously with PepsiCo Inc for 20 years in a number of financial and operational roles.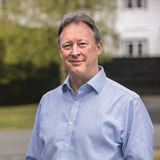 There is no further disclosure required in relation to Mr Hampton pursuant to Rule 9.6.13 of the Listing Rules.