The Directors of Great Portland Estates plc announce the results for the Group for the six months to 30 September 2017.
Highlights1 for the six months: 
Valuation up; upgraded rental value growth guidance
Portfolio valuation up 1.0%2 (developments: up 1.6%2)
Rental value growth of 0.7%2 (0.5% offices, 1.7% retail); yield contraction of 4 bps
Total property return of 2.4%, with capital return of 1.0% v IPD Central London (quarterly index) of 2.9%
Upgraded rental value growth guidance for financial year: range now +1.5% to minus 2.5%
Robust financial performance; increased EPRA NAV, earnings and interim dividend
EPRA3 NAV per share of 813 pence, up 1.8% over six months
Net assets of £2,634.8 million (31 March 2017: £2,738.4 million); reduction primarily due to payment of £110 million special dividend in period
EPRA3 earnings of £31.6 million, up 11.7% on H1 2016. EPRA3 EPS of 9.6 pence, up 15.7%
After revaluation surplus, reported profit after tax of £25.3 million (2016: loss of £62.8 million)
Total accounting return of 2.6% over six months; interim dividend per share of 4.0 pence, up 8.1%
Leasing ahead of ERV and capturing reversion, driving rent roll to new record
37 new lettings (annual rent of £11.3 million, 170,100 sq ft), market lettings 2.4% above March 2017 ERV
21 rent reviews securing £8.7 million, 42.9% ahead of passing rent, 8.7% ahead of ERV at the review date
£3.1 million reversion captured since March 2017; further reversionary potential of 17.0% (£20.2 million)
Rent roll up 8.8%/18.7% over 6/12 months to £119.2 million; total potential future rent roll growth of 50%
Vacancy rate reduced to 5.4%, average office rent £52.80 per sq ft, 5.5 years average lease length
Further £3.2 million of lettings completed since 1 October, market lettings 6.0% above March 2017 ERV; £6.9 million of lettings currently under offer, in-line with March and Sept 2017 ERV
Profitable development completion; 3 near-term schemes, all to benefit from Crossrail; increased flexible medium-term pipeline
One scheme completed (37,300 sq ft), profit on cost of 15.8%, 10.5% pre-let with good leasing interest
Two committed schemes (313,400 sq ft), profit on cost of 1.8% (13.8% excluding Rathbone residential), 75.2% pre-let/pre-sold (increasing to 87.5% including space under offer)
Good progress across three near-term schemes (414,000 sq ft), including recently acquired Cityside House, E1 and new-build planning application submitted at Oxford House, W1; all with potential starts in 2018
Potential capital expenditure to come across committed and near-term schemes of £248 million
Flexible medium-term development pipeline increased to 13 schemes, expected 35% area increase on existing 1.0 million sq ft, current 4.6% net initial yield, 3.8 years average lease length, 18.7% reversionary1
One acquisition in H1; likely net seller in H2
Purchase of freehold of Cityside and Challenger House, E1 for £49.6 million, or £320 per sq ft
£196 million of pre-sale proceeds to come on handover of residential at Rathbone Square, W1 in early 2018
Further c.£400 million in the market to sell
Strong financial position; low LTV and significant liquidity
Pro forma4 loan-to-value of 15.4% (31 March 2017: 18.3%), weighted average interest rate of 2.7%, weighted average debt maturity of 5.7 years, pro forma4 liquidity of £497 million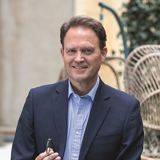 1 All values include share of joint ventures unless otherwise stated    
2 On a like-for-like basis      
3 In accordance with EPRA guidance                                                        
4 See our Financial Results EPRA and adjusted metrics: we prepare our financial statements using IFRS, however we also use a number of adjusted measures in assessing and managing the performance of the business. These include measures defined by EPRA, which are designed to enhance transparency and comparability across the European real estate sector, see note 8 to the financial statements. For a definition of pro forma debt metrics see Appendix 3.