Fresh, flexible creative identity focuses on the customer and community
FTSE 250 property investment and development company Great Portland Estates plc has today rebranded to GPE.
The evolution of the brand keeps pace with the business today, as GPE continues to deliver its clear vision to meet the needs of tomorrow's customer and build a sustainable legacy for London. Developed in consultation with its people, the new brand reflects the shared values, drive and focus of the team in delivering GPE's purpose - unlocking potential, creating sustainable space for London to thrive.  
The launch of the new corporate brand comes as GPE reaffirms its commitment to central London workspace, delivering exemplar, sustainable and tech-enabled spaces that meet evolving customer expectations for choice, flexibility and service.  Reflecting GPE's strategy in action, the new name and visual identity brings a fresh, accessible and forward-looking voice, to build a deeper connection with partners, customers and communities. This new customer-centric brand identity confidently positions the brand as the business focuses on growing its flex offer and bringing forward its development pipeline in line with ambitious Roadmap to Net Zero commitments.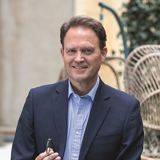 As part of the brand refresh process, GPE has defined its brand story as 'Greater together', reflecting a focused and unified team and shining a light on the strength of its valued and trusted partnerships.  The brand story narrative will be used as part of the overall brand identity to build greater recognition, connect with its stakeholders and demonstrate GPE's collaborative approach to achieving its purpose.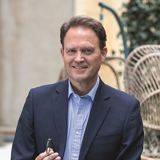 The new brand introduces four brand pillars that are aligned with GPE's core areas of focus and expertise, concepts that define GPE's approach, confidence and commitment to creating sustainable space for London to thrive. The new brand pillars - Greater choice, Trusted partners, Driving innovation and Future London – will shape and inform GPE's marketing and communications activity with its stakeholders and audience groups.
Following a competitive tender process in early 2021, the GPE rebrand was designed and delivered by a creative team comprising specialist branding agency Underscore and real estate communications advisors Redwood Consulting. The programme was led by GPE's Head of Marketing, Anisha Patel, who joined the business in summer 2020.