The Directors of Great Portland Estates plc announce the results for the Group for the six months ended 30 September 2021.
Highlights include1:
Healthy valuation and rental value growth
Portfolio valuation of £2.5 billion, up 2.0%2 (+2.8% offices and -0.8% retail); developments up 29.7%
Rental values up by 1.6%2 (2.3% offices and -1.0% retail); yield contraction of 1 bp
Total property return of 3.7%, with capital return of 2.2% v MSCI Central London (quarterly index) of 1.3%
Upgraded portfolio rental value guidance, now +2.0% to +5.0% for the financial year
Solid NTA growth
IFRS NAV and EPRA3 NTA per share of 796 pence, up 2.2% over six months
EPRA3 earnings of £18.7 million, down 9.2% on H1 2020. EPRA3 EPS of 7.4 pence, down 9.8%
IFRS profit after tax of £62.2 million (2020: loss of £154.8 million)
Total accounting return4 of 3.2% over six months; interim dividend per share maintained at 4.7 pence
 Strong leasing and growing Flex
£27.0 million p.a. of new annual rent across 358,800 sq ft, market lettings 9.8% above March 2021 ERV
Flex space now c.15% of office portfolio, appraising further 217,000 sq ft. First Flex+ space at 16 Dufour's Place, W1 fully let, average rent £191 per sq ft, 10.5% ahead of ERV
£2.4 million lettings under offer, 7.1% ahead of March 2021 ERV, further c.£16 million in negotiation
Vacancy up to 14.0% on Newman Street completion; 5.1% excl. completed developments (Mar 2021: 6.6%)
Rent roll up 6.2% to £101.1 million, with total potential growth of 91%
Strongest quarterly rent collection since December 2019; 92% collected (offices 95%), no delinquencies
Continued development progress
1 Newman Street, W1 (122,700 sq ft) completed, 37% let (15,200 sq ft retail) strong occupier interest
Excellent progress at major office refurbishment at 50 Finsbury Square, EC2 (129,200 sq ft); offices now 100% pre-let, forecast 38.7% profit on cost, targeting Net Zero Carbon, £43 million capex to complete
Total programme of nine schemes (1.4 million sq ft) all targeting Net Zero Carbon, with strong momentum at four-near term schemes (916,000 sq ft, c.£830 million prospective capex) including:

likely January 2022 start at consented 2 Aldermanbury Square, EC2 (319,800 sq ft)
resolution to grant planning achieved for our proposed 67,700 sq ft redevelopment of Piccadilly
planning application submitted for major 139,400 sq ft refurbishment of Minerva House, SE1
 Substantial financial capacity
160 Old Street, EC1 sold for £181.5 million, 5% premium to March 2021 valuation
LTV of 16.7%, weighted average interest rate of 2.0% (fully drawn basis), cash and undrawn facilities of £486 million, Sustainable Finance Framework published
Total prospective capex of £924 million (incl. refurbishments); reviewing £0.9 billion of acquisitions and £0.3 billion of sales
Embracing change and innovation supported by strong culture
Refreshed corporate brand launched to enhance our customer appeal
Social Impact strategy launched (see separate announcement)
The Hickman, E1 awarded SmartScore 'Platinum' rating, the first award globally
Strong employee engagement: 93% employees recommend GPE as 'great place to work'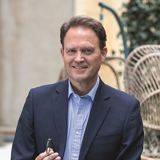 1 All values include share of joint ventures unless otherwise stated 2 On a like-for-like basis 3 In accordance with EPRA guidance 4 We prepare our financial statements using IFRS, however we also use a number of adjusted measures in assessing and managing the performance of the business. These include like-for-like figures to aid in the comparability of the underlying business and proportionately consolidated measures, which represent the Group's gross share of joint ventures rather than the net equity accounted presentation included in the IFRS financial statements. These metrics have been disclosed as management review and monitor performance of the business on this basis. We have also included a number of measures defined by EPRA, which are designed to enhance transparency and comparability across the European Real Estate sector, see note 7 to the financial statements. Our primary NAV metric is EPRA NTA which we consider to be the most relevant measure for the Group.