Insider's guide
The City's east is an irresistible mix of old and new. A flower market established way back in 1869 and many 1920s Prohibition era-inspired speakeasies, contrast with a cluster of new, cutting edge technology companies, headquartered around Shoreditch, Aldgate and Old Street, which has become better known as Silicon Roundabout. It is a thriving 24-hour neighbourhood slap-bang at the centre of a business district full of contrasts and combinations.
The area is thriving with energy and life from early morning to lights out. It boasts a variety of street food, restaurants, pubs and bars, theatres, pop art, music festivals and open spaces all located nearby.
Take a short walk from Old Street underground and you find yourself amongst buzzing creative and digital start-ups whilst rubbing shoulders with some of the largest companies in the world. Nearby Shoreditch is home to fashion, outdoor eateries, pop-up galleries and just about everything artisanal. Its many modern and traditional bars and clubs make for a great after work destination. Walk further down the road through London's celebrated curry mile on Brick Lane, a riot of smells and colours from the Indian sub-continent, to reach Aldgate and Whitechapel. This is a vibrant, multicultural district brimming with fascinating history, home to the Whitechapel Gallery and the former Whitechapel Bell Foundry – which was the oldest manufacturing company in Great Britain.
With extensive regeneration programs in Old Street, Shoreditch, Aldgate and Whitechapel, the City's east area is booming and new businesses are moving in. The Elizabeth Line, opening in 2018, will provide direct and fast access.
Local area highlights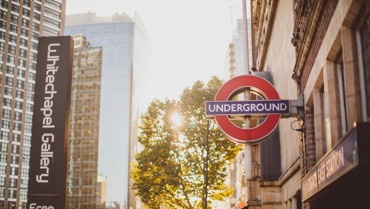 Whitechapel Gallery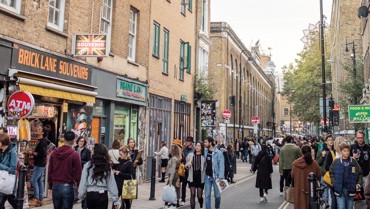 Brick Lane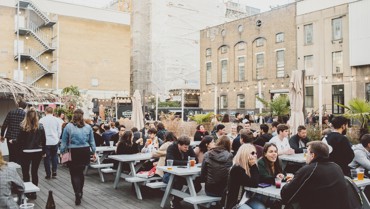 Ely's yard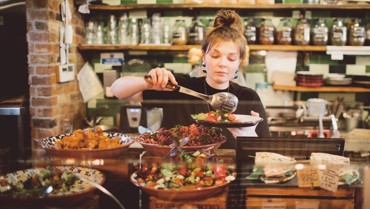 Grounded Café
Explore our properties in the area
The Hickman

An multi-award-winning workspace formed from a state-of-the-art heritage conversion in Whitechapel, East London. It's a dynamic building where an industrial past becomes the foundation for an innovative future, offering customers loads of choice of workspace and amenity, over nine levels.

Find out more